Collecting watches, a passion that has become a profession

It has been more that fifteen years since my passion for collecting old clockworks has become my profession. Through the trade shows, I travel the countries of Europe in search of unique and original pieces. I decided to create this site in order to make you enjoy the wonders that I was able to collect. There is not a watch more beautiful than another, each has its story to tell you through its pedigree or patina. I hope that through this site you will travel as I do and that you will be able to find the object of your desire.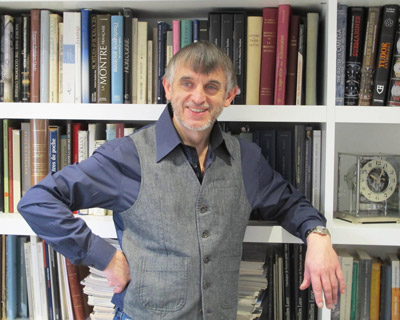 All our watches are revised and in working order. We provide them with a one-year parts and labor warranty, with the exception of so-called vintage or collector's watches, i.e. over 20 years which will be guaranteed for 6 months, given their seniority they cannot claim to a certified accuracy, and therefore have an early or late tolerance of 2 minutes a day.
All our watches and clocks are authentic and we guarantee the origin.
If a malfunction occurs during the year following the sale, we undertake to revise it, after examination of the item.
The invoice of the object serves as a guarantee. This warranty is valid only if the item has not been dismantled or has not been shocked.
We are committed to not retouching our photos so that you can accurately judge the general condition of the items.
In order to best answer your questions regarding the description, payment, warranty or resumption of an item, you can contact us at any time directly on our private line at + 33 6 07 41 34 13

For the settlement of your purchases, we offer different types of payment. Once the payment recieved, we deliver within 5 working days. You can also make an appointment in our office in Paris to recieve your purchase directly.
Payment by Bank Transfer
Account holder:
SARL LAMBAY ERIC
Bank domiciliation : Banque Populaire Val de France
IBAN : FR76 1870 7000 6106 1215 0180 046
BIC code : CCBPFRPPVER
Payment with bank check :

To the order of SARL LAMBAY ERIC.
Payment in cash :

Payment when collection the ordered item from our office in Paris, by appointment only. Cash payment in the limit of 1000 € for metropolitan France residents, and 15 000 € for foreign residents or holders of a valid residence permit.
We also offer you an estimation of your old which can be deducted from the amount of your purchases if you wish. If you are interessted in selling your watch or clock, please fill our Sell Contact Form in order to obtain a free estimation. You could as well bring it to us directly to our office in Paris (with an appointment).